How to Build the Best Backyard Ice Rink: Conventional vs. Synthetic Ice
Find out what type of backyard ice rink suits you best and how to get started on your own rink now!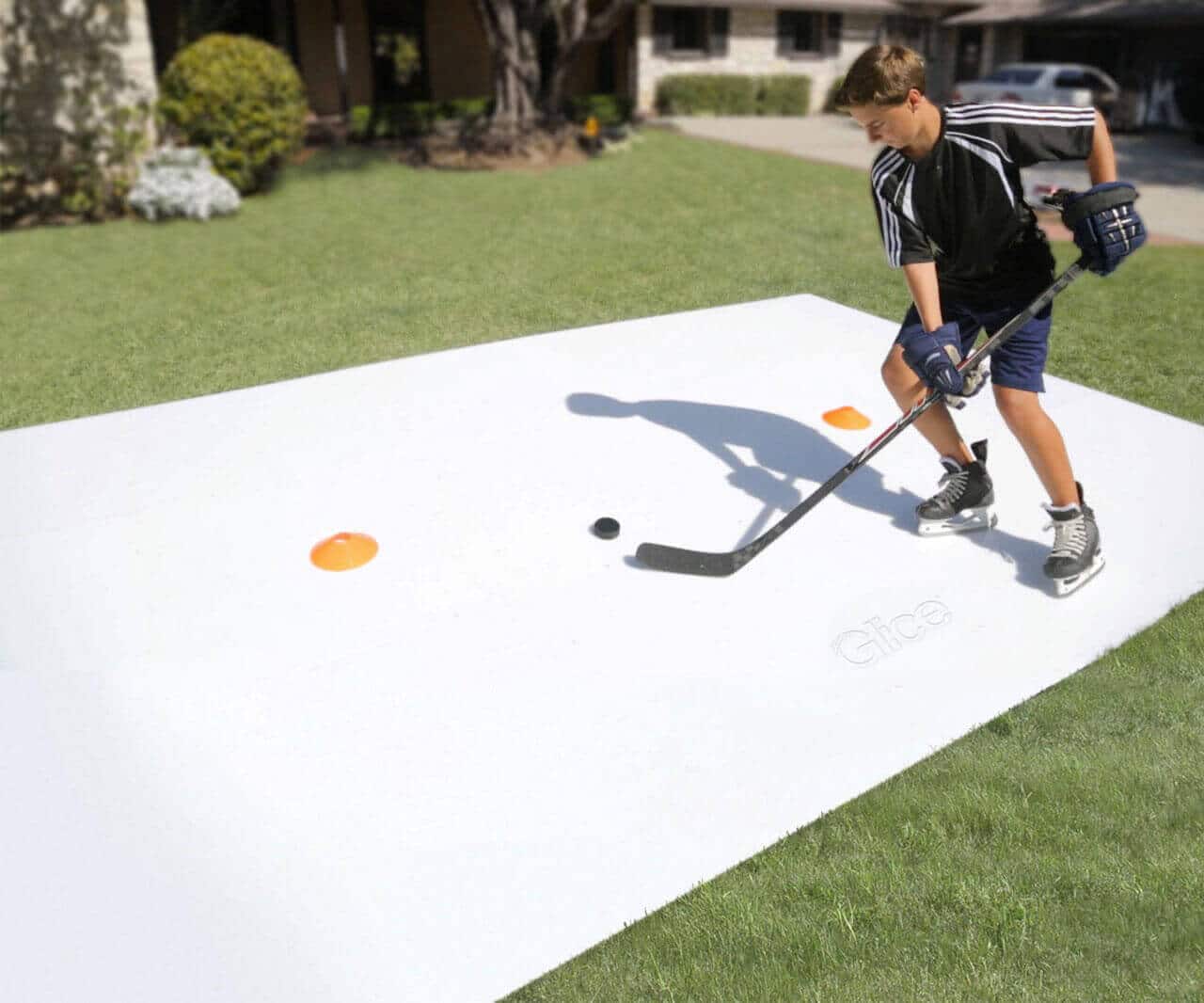 Cone drill on a synthetic backyard ice rink
The best backyard ice rink is the one that fits your requirements – if you are looking for the most realistic feel and enjoy building things from scratch, you might want to construct your own conventional ice rink in winter; if you prefer using your rink all year round and keeping the installation simple, synthetic ice is the perfect choice.
What are the advantages, disadvantages and requirements of Do It Yourself (DIY), refrigerated rinks and synthetic ice?
Read on to find out how do it yourself compares to refrigerated and synthetic rinks in terms of glide experience, installation, maintenance, pricing and other factors to get started on the best backyard ice rink for your purposes right away – from hockey training to skating fun!