Waterless zero-energy eco-skating at historic Bundesplatz Bern
Bern, 21/12/2022
On December 17, 2022, Glice will offer a waterless zero-energy skating rink at the historic Bundesplatz, allowing ice skaters an opportunity of a lifetime. Glice, a Swiss-designed synthetic ice rink manufacturer, was selected over refrigerated ice because of its unique, sustainable skating surface. Professional and competitive skaters across the globe are now choosing Glice for their training because of its ice-like feel.
Glice synthetic rinks have rapidly grown in popularity as an excellent alternative to conventional ice, allowing everyone the ability to install a rink in almost any location. The rinks don't use water, electricity, resurfacing, or noisy equipment and are installed in over 90 countries across the globe. Glice allows endless skating all year long and in all weather conditions.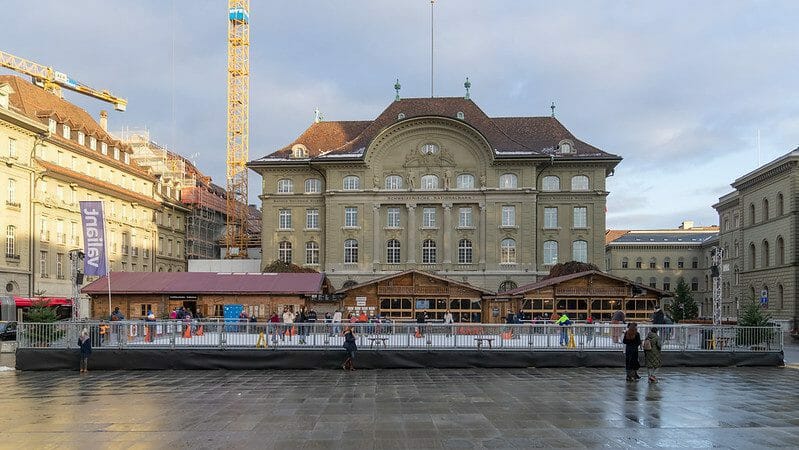 Compared to a conventional ice rink, the 468 m2 (5036 ft2) Glice surface will save 23400 liters (6181 gallons) of water, the monthly energy consumption of over 450 average households. Additionally, it will save 12 tons of CO2 emissions over the course of this event. "Glice looks like ice, glides like ice, but isn't ice," said Glice Co-Founder and CEO, Viktor Meier.
Glice rinks are nearly silent, providing a pleasurable, low-decibel experience to patrons and local residents.  "We are excited to bring a Glice rink to Bundesplatz and offer the local community a uniquely sustainable activity," said local Glice representative Tassilo Schwartz about the installation.
The synthetic rink at Bundesplatz will be open to the public from 17 December 2022 to 12 February 2023, with hours of operation from 11:00 to 22:00. Please email kunsteisbahnbundesplatz.ch to make a reservation.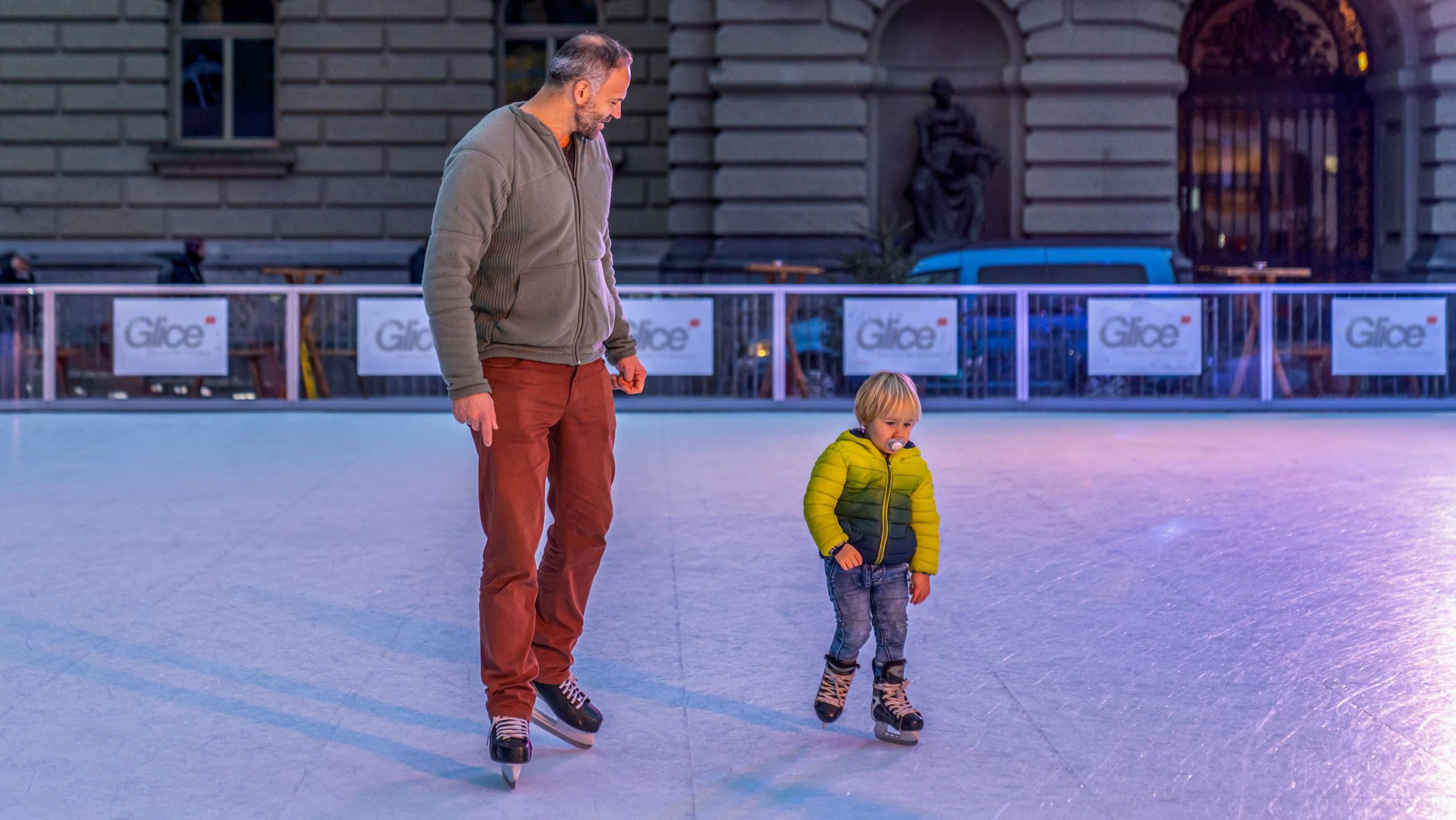 About Glice:
Employing revolutionary synthetic ice technology, Glice brings sustainable skating to every corner of the planet, from classical winter sports nations to the tropics. Since 2012, Glice has installed thousands of synthetic rinks in over 90 countries. The Glice eco-skating rink technology uses no power, water, chemicals, or resurfacing equipment to operate. That is why it offers an ecological and economical alternative to refrigerated ice. Learn more at www.glice.com or access our Press Corner. Additional photos are available here.
For more information about this rink or other Glice rinks operating in Switzerland, please contact: Tassilo Schwartz, +41 76 580 93 19, tassilo.schwarz@glice.com