Save Approx. $9 Million When You Choose Glice Over Ice (10 yr. avg.)
Don't get kronwalled by other synthetic rinks that cost less but can't sustain the game. With Glice, you'll provide your business with years of lucrative income and less maintenance.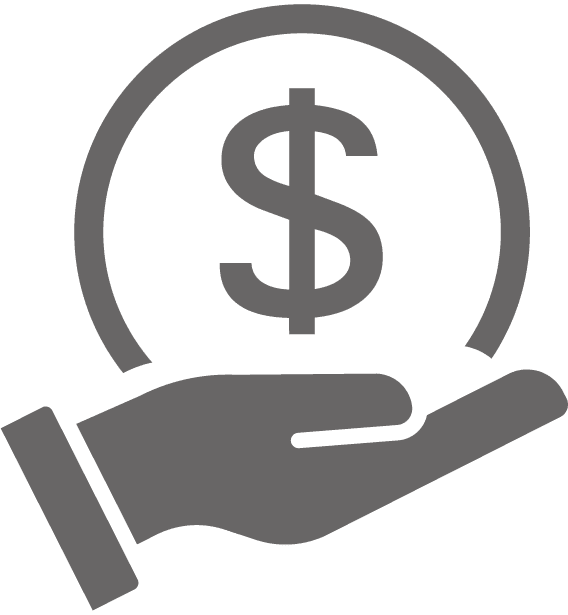 Save approx. 49% on annual operating costs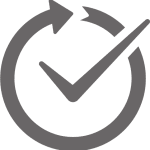 Simple maintenance and cleaning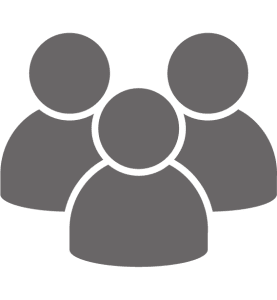 Minimal Labor (administrative and operational)
Say NO to Major Operating Costs – Less Is More!
No Water
No Coolants
No Compressors/Condensers
No Pipes
No energy usage
No special ventilation or humidity controls
No Zamboni or resurfacing
No recoloring of graphics
Simple Maintenance – 30-40hrs less/mo
No highly skilled technicians
No major supplies – Less storage
Less labor (administrative and operational)
Your Initial Capital Investment
Skate Your Way to Profitability
Costs approx. 20% less than traditional ice rinks
Save approx. $1.5M on initial rink startup
No special facility required
Install on any flat surface
12-year Warranty
Expected Lifetime same as traditional rinks (20yrs)
Don't Break Even. Make Money.
With Glice, your savings and additional income set you up for a winning season.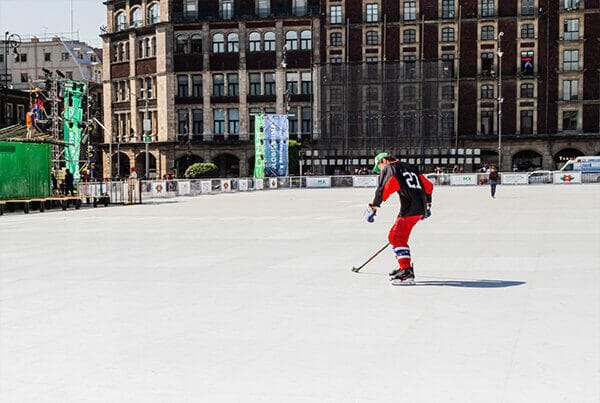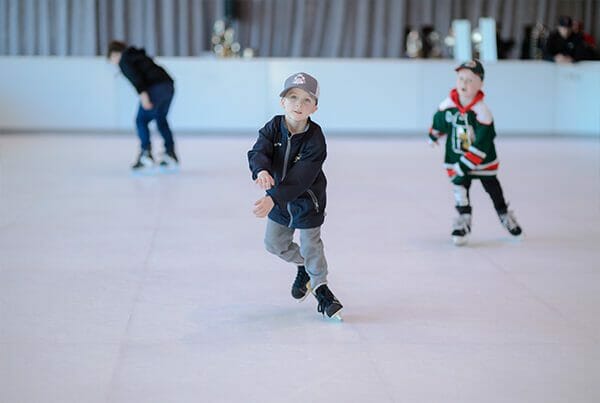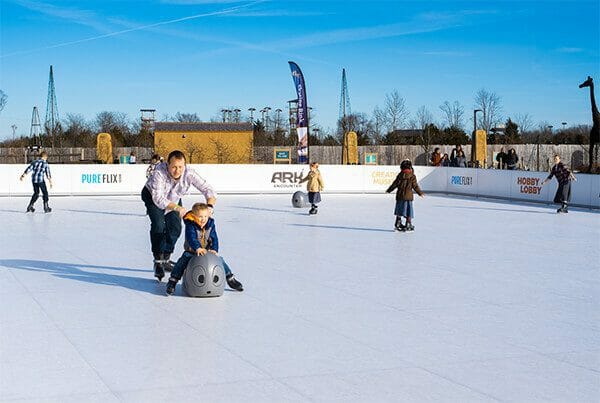 Ticket Sales
Skate rentals
Skating Aids
Sponsorships
Catering and hospitality
Special Events
Merchandising
Hockey and Skate Club Contracts
Revenue share from coaching/teaching
Private rink rentals
Gross Revenue for all commercial rinks $1.15M/yr. with 3% projected growth. (IBIS research 2018, analyzing 1,714 rinks.)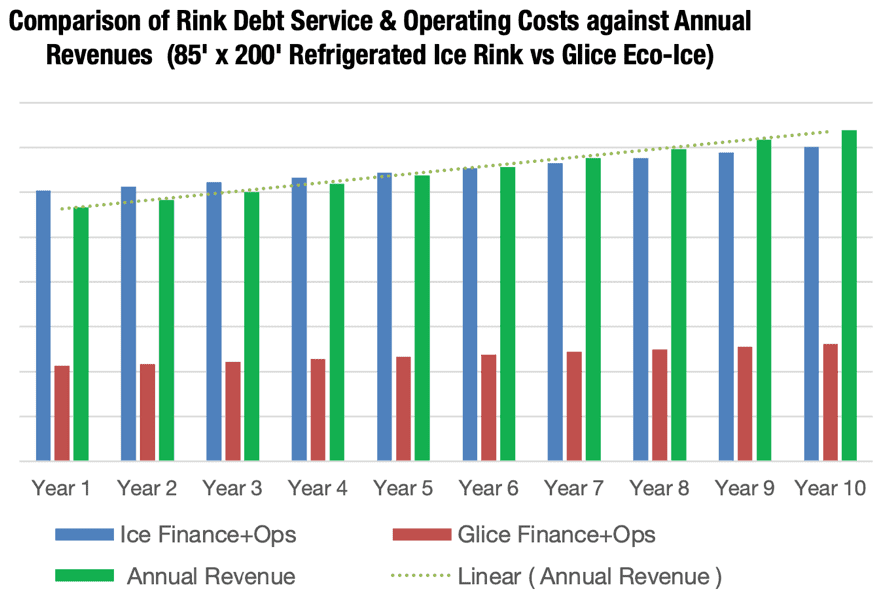 Assumes average revenue growth year to year of 3%.
Assumes average operating expense increases of 3% per year.
Financing of capital expense is fixed over a 10-yr period.
Does not consider significant compressor rebuilding or piping replacement, and refrigerant turnover that usually occurs in years 8-10 for refrigerated rinks. This adds significant additional operating expenses.
Does not factor depreciation.
Additional Benefits:
No glide degradation – Consistently smooth
Skateable under all weather/temperature conditions [from -20 F (-28.8 C) to 110 F (43.3 C)]
Comfortable ambient temperatures
No downtime means more skate time. Customers stay longer and buy more food/drink and products.
Financing – Significant 10yr. Savings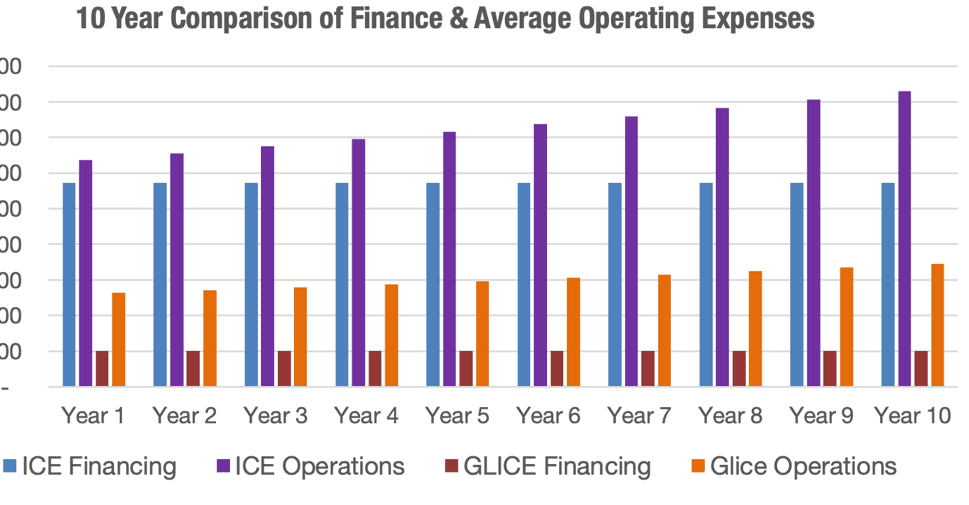 What Makes Glice the Best Choice?
Glice was called to replace this low-grade, unsightly yellowed rink at a hockey facility in Vancouver, Canada. The rink turned color after only 12 months. Glice's incomparable quality product saved the day, giving the Canadian company multiple years of a pristine and beautiful skating surface.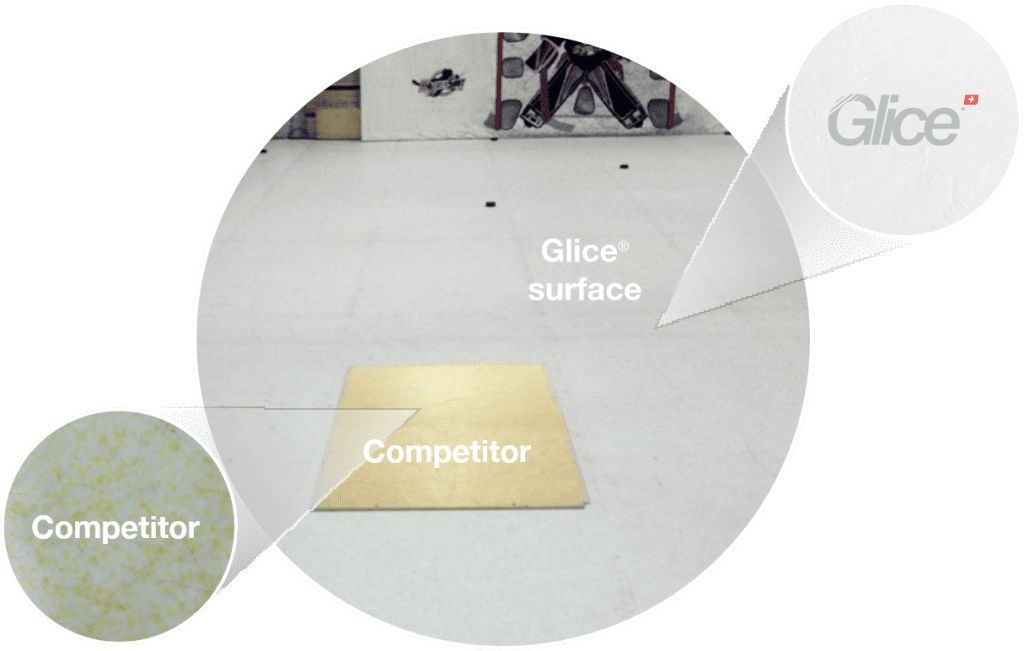 With the help of Plant-for-the-Planet, we plant one tree for every Glice sheet we produce. Every tree captures 200 Kg CO2, officially monitored by
ETH

Zurich University.

NHL Pro Hockey Players Recommend Glice
"For kids, it's huge! I use it 3x week"
Roman Josi, NHL Captain Nashville Predators