Owning a conventional ice rink has many benefits and drawbacks; the continuous noise of the large chillers can be one, or the exorbitant fact that they constantly run on electricity. Synthetic ice offers many solutions to the disadvantages that natural ice has. In the following, you will find five reasons to choose synthetic over conventional ice.
1. Rising costs of electricity/environmentally friendly
It is no secret that our world is going through some drastic changes and one of the many consequences of that is a rise in the cost of electricity… yes, we usually do not talk about such negative things, but hey, this is one of the reasons why people should choose Glice for their eco ice rinks! These rinks are environmentally friendly and cost-friendlier at the same time.
Therefore, starting to use Glice will help you reduce your carbon footprint while saving money, as Glice rinks will not need a constant energy output. Going green and practicing your favorite sport has never been easier. Glice is a carbon-neutral company that plants one tree for every panel sold. If you want to learn more about it, click here.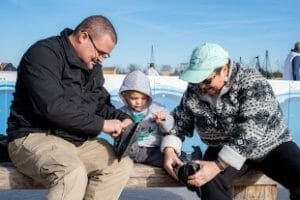 2. Not dependent on weather and no need for water or electricity
Excellent news for those who fear the warmer summer months! As eco rinks are not subject to the laws of nature, Glice users can enjoy skating for 12 months of the year. Conventional ice rinks are usually limited on how long they can be used over a year since once the weather starts becoming hotter, it becomes more challenging to keep them running.
Say goodbye to the off-season break! Private users and public rink operators can now enjoy what they love 365 days a year.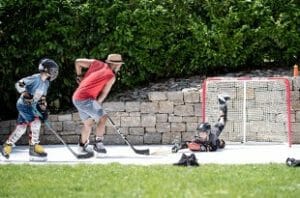 3. Less work for setting up and cleaning
Those with experience setting up a conventional ice rink know it can be tricky, but Glice offers an easy solution. The installation of their rink takes noticeably less time than the cleaning. Most rinks can be installed within one day (depending on the size), and even uninstalling and storing them away is an option.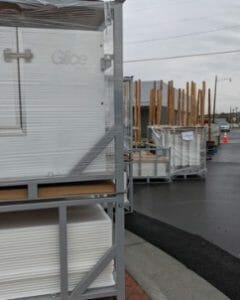 4. Reusable over years
Depending on the thickness of the panels, Glice rinks can last numerous years as they are designed to be reused repeatedly. Of course, to reach this goal, it is necessary to follow Glice's guidelines on how to maintain a commercial rink properly; vacuum daily, polish once or twice a week, use skates with sharp blades, and your rink will last ten or more years!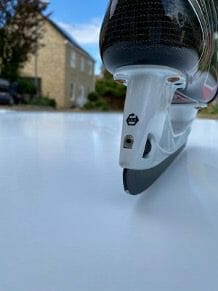 5. Why is Glice the best?
Glice is known for having rinks worldwide, which gives them plenty of experience, to say the least. They have installed rinks in locations that seemed "impossible" from a rooftop in New York City to the desert in Dubai.
Professionally designed by athletes for athletes who want to work on their game, wherever they may be. Being the market leader for premium synthetic ice is a burden that Glice gladly carries. Glice offers the best connection systems in the industry. Their Smart-Lock system has a tongue and groove connection built into the puzzle piece which is a much stronger connection than a typical puzzle piece type connection. Since the synthetic ice panels are locked in both the horizontal and vertical axes, there is no risk of sheets raising over time or tripping. This is especially important for outdoor rinks which are subject to constant thermal expansion and contraction.
Finally, Glice is manufactured in a highly controlled (temperature, humidity, pressing forces, and time) factory in German which produces only Glice products. Many other companies produce in shared facilities, typically in lower-cost locations or overseas.
It feels like ice, it performs like ice, and it may even taste like ice, but it most certainly is not. Glice's formula lowers friction, increases the fun, and helps save the planet.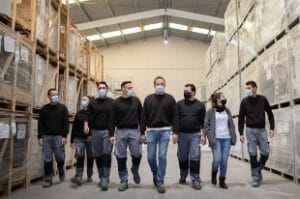 From money-saving and environmentally friendly to convenient and easy to use, synthetic ice rinks are the future, and Glice is the worldwide leader. Owning a rink and practicing your favorite sport has never been easier.