"Glice rinks make skating possible in surprising places. It's great to see families enjoying the holiday spirit in the incredible setting of The Claremont."
Paul Tormey
Regional Vice President and General Manager, Claremont Club & Spa, A Fairmont Hotel,
Berkeley California
Eco Ice Rink Installation Recently Opened
The Claremont Club & Spa, A Fairmont Hotel in Berkeley California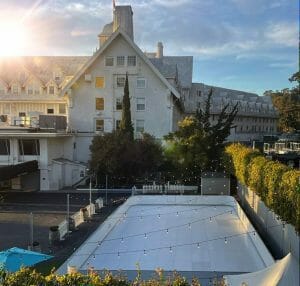 Energy Smart In Surprising Places
Leaders like Paul Tormey, Regional Vice President and General Manager, Claremont Club & Spa, A Fairmont Hotel, say "Glice rinks make skating possible in surprising places. It's great to see families enjoying the holiday spirit in the incredible setting of The Claremont." Mr. Tormey and the Claremont team chose Glice because they wanted to offer a holiday experience for guests while activating an inventive trend with timeless style appropriate for the property.
This is the foundation of a business innovation story, driven by a Swiss engineering and creative team, bringing momentum to a whole new industry. These are skating rinks that require no generators, can be enjoyed at any temperature and can be set up in all kinds of intreresting places, long-term or temporarily.
The rink represents part of a worldwide trend where placemaking and destinations are aiming to install memorable activities that need to be low impact and utilize very low energy. To accomplish this, skating is being installed as an amenity to spectacular places. An unlikely result of innovative initiatives, Glice Eco Skating Rinks is a company born out of this trend, and sees itself as an entertainment provider that is also focused on addressing energy consumption in a clever way.
"These days where greater attention is being placed on energy conservation and innovation, we want to offer creative ways to engage social media leaders and raise awareness while also offering incredible experiences," says Mark Winter, CEO of the North America operation. "We're hoping to amaze and delight visitors and inspire people to revisit skating as a great social activity."
As a business success story, eco rinks, also called "Synthetic Ice Rink Boards Market" is projected to boom in the next 5 years. Companies like Fairmont Hotel see this trend and are taking advantage of this opportunity, building their brand and delighting their holiday guests by placing a rink in a unique location.
"Our vision is to encourage more people to choose skating as a way to enjoy sport while getting together in a memorable way," says Viktor Meier, co-founder at Glice. The company has a very innovative culture exploring projects that incorporate forward thinking and elements of surprise.
Visit The Claremont to try the state-of-the-art rink while enjoying the tradition of holiday skating in a whole new way. No cold weather gear required.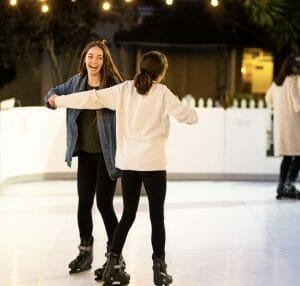 Must Follow Influencers & Must Visit Places
With of all the picturesque locations, brilliant food and beverage and fun activities the San Francisco Bay Area has to offer, this incredible area is shared through Instagrammable exploration. Many successful local influencers use their social media accounts to share their personal adventures in our vibrant communities.
Building the skating trend at unique places like The Claremont.
Spectacular location and holiday memory.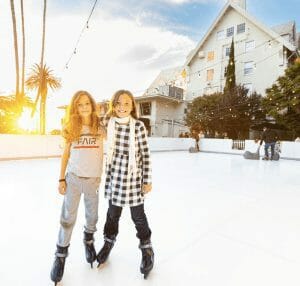 Introducing Kids To Skating
By bringing skating to amazing family-oriented places undoubtedly creates lasting memories for children. Everyone values special holiday memories and especially ones that include fun and unusual activity.
Glice and The Claremont invite families into this new way to enjoy traditional skating.
Skating trend is a great activity for kids to use holiday energy outside.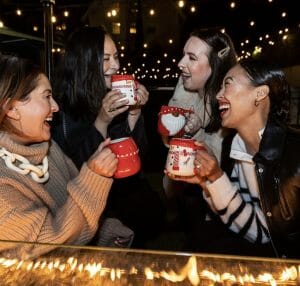 Winter Wonderland
The Claremont and Glice offer visitors an immersive experience including food and beverage that guides guests and visitors into being a part of something truly special for the holiday season. This is an original approach for potential sponsored events or wintertime corporate events.
Explore all dimensions of holiday joy at this unique location. The perfect venue for a company holiday event or group outing.
The Claremont and Glice create an environment that offers much more than a traditional skating experience.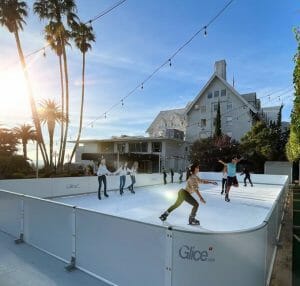 Magically Memorable
Iconic places combined with the experience of skating innovation makes perfect talk value and delight for everyone enjoying this discovery. The Claremont and Glice have joined forces to create a multi-faceted approach that transforms the location into a magical holiday space.
The feeling of a winter wonderland except at any temperature and California sun.
The Claremont and Glice share proof of positive results for placemaking and community building.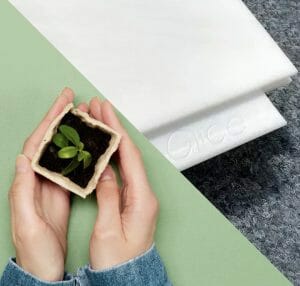 Every Panel Plants a Tree
Aiming for a future that is energy smart, Glice added a "plant per panel" bonus to the story as well. "We plant trees for every panel we manufacture," explains Mark Winter, head of Glice USA , based in Colorado.
Academic support for energy smart entertainment with ETH and EPFL of Switzerland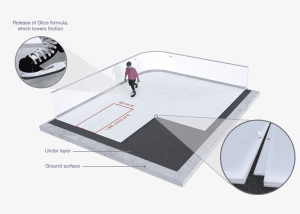 A Rink With A Great Story
Glice founders say the brand represents a vision for future recreation and entertainment that makes the shift toward ecological solutions. It is also a dynamic solution for placemaking – dynamic because it can be broken down and moved to enliven different spaces. In this case, The Claremont, one of the most wonderful properties in the US, has added a Glice rink to their famous palm trees.
Non Melt Skating Rinks As Innovation:
Modular and customizable can go almost anywhere.
Requires very little water, no electricity or refrigerant.
A fun experience at any temperature.
Immersive experience as enhanced skating.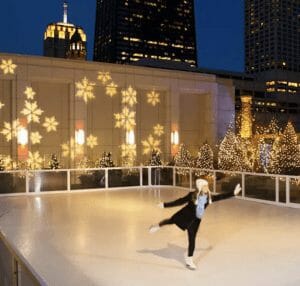 Spectacular Places & Tradition Refreshed
This trend brings skating to places rinks could not previously be set up. Enhancing well-known destinations is also a huge opportunity for influencer marketing in the digital age. The Claremont Club & Spa, as well as other famous locations, present an important gateway in the culture of mobile publishing through which people that have large followings in specific channels choose locations as the backdrop for their personal publishing. This unusual story aims to harness these growing trends while providing an experience worth sharing.
Glice wants to enhance experience for influencer culture.
Working to create "wow" lifestyle stories for all ages.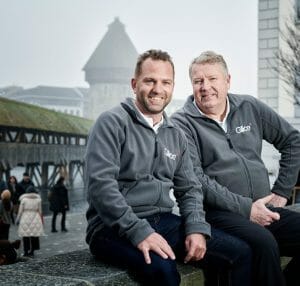 "We deeply believe in building community engagement, supporting the Global Goals, and helping entertainment destinations to thrive."
Mark Winter
CEO of Glice North America
Glice's Eco Skating Rinks is a growing business. With a mission of creating sustainable ice sports in a changing world, the Lucerne, Switzerland-based company has expanded around the globe, installing more than 1,000 rinks across more than 90 countries. "I definitely want to keep going all the way up to 200 [countries]," Meier says. "So we have a number of countries left."