Ett stort steg i syntetisk is-teknologi.
Optimalt grepp- och glidförhållande – fantastisk rörlighet
Minskad frekvens av skridskoslipning
Minkad mängd plastspån och minskat slitage på skridskoskenan
Självsmörj- inga glida förstärkare krävs
Allra senaste tillverkningsprocessen
Högkvalitativt råmaterial och högteknologisk tillverkning resulterar i världens mest avancerade teknologi för konstgjord is
Ultra Glide Technology ™

Glice®'s ultra glid-förbättrande molekylstruktur erbjuder marknadens lägsta friktionskoeffecient för syntetisk is. Som ett resultat känner du inte enbart den högsta glidfaktorn och det bästa greppet, men även fördelen av det minsta slipbehovet på marknaden för syntetisk is.

Ice Identical Response Technology ™

Realistisk skridskoåkning och träning är endast möjlig när syntetisen svarar precis som riktig is på olika rörelser från skridskoåkaren.. Glice® är den enda syntetiska isen som på ett realistiskt sätt återskapar känslan av riktig is.

Ultra molekylär hållbarhet

Glice® syntetis produceras med en speciell molekylstruktur med hög densitet, vilket minskar plastspånet till ett minimum. Detta resulterar i både ökad livslängd i Glice®-materialet och en syntetisk isyta som ser renare ut och kräver mindre rengöring.

Glice® Crease Embedded Technology ™

Vår unika Double-Sleek™ tillverkningsprocess tillåter att vi gjuter in markeringar och linjer direkt i materialet. I motsats till färg är våra markeringar permanenta, de kommer inte blekna och kan inte heller skrapas bort.

Zero Energy Eco Glice® Technology ™

Glice® är en ekologisk teknologi som minskar användandet av energi till noll jämfört med vanliga isrinkar och begränsar vattenåtgången till en bråkdel.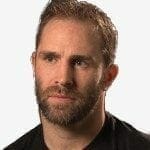 "Jag har provat andra syntetiska isprodukter och ingen är jämförbar med Glice."
Mike Weaver, NHL Montreal Canadians Defenseman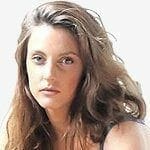 "Det glider extremt bra på Glice och skridskoskenorna behåller sin slipning."
Lucie Stadelmann, direktör för Chrystal Ice Show
Ekologisk design och högsta prestanda
Elegant design med not och fjäder garanterar
sömlös syntetisk isyta
Swiss design innovation in every part of your rink.
To ensure a perfectly functioning synthetic ice business,
low operation costs and an excellent customer experience.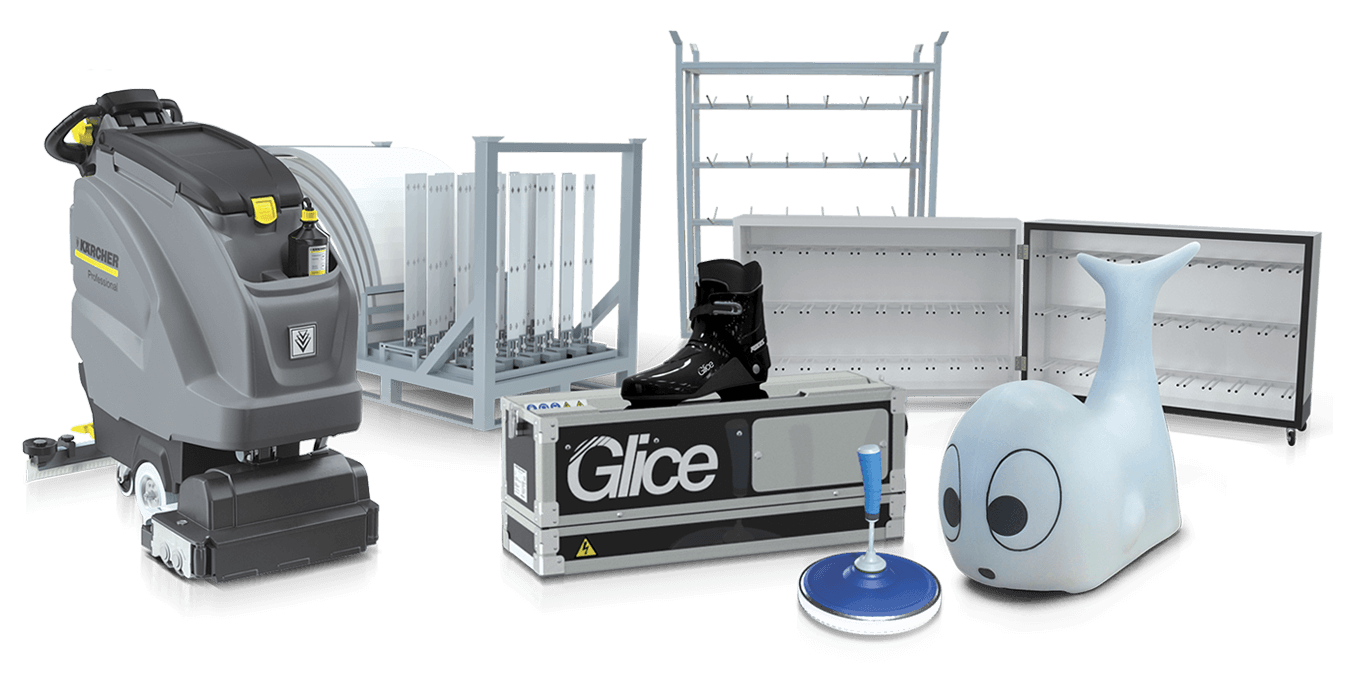 Make the first impression count.
Glice® dasher boards™ with a state of the art finish.
Quick to install
Light weight, easy handling
Robust and all weather proof