World Health Day, World Ocean Day, World Book Day, World Wildlife Day, and even Wikipedia Day, we have them all… But what about World Ice Skating Day? How is it possible that there are countless days for celebrating different things, but still none for our favorite sport?
Well, the International Skating Union (ISU) is very happy to announce that there is a World Ice Skating Day indeed! This day is dedicated to celebrating the ice skating sport and promoting it as a fun and safe environment for everyone. It is also the ISU's signature Annual Event, and this year we proudly support this initiative of the ISU to participate in World Skating Day, which will be held on December 4th, 2022.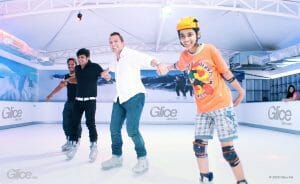 Why is Glice supporting this initiative? The Swiss eco-ice producer is the pioneer in high-performance, environmentally sustainable eco-ice rinks for professional winter athletes and, therefore, is considered the future of winter ice sports development.
Our dedication is to make ice time accessible and affordable everywhere in the world without sacrificing performance or the environment in any way, Glice's mission is to democratize winter sports, and ethically promote and build the global ice skating community.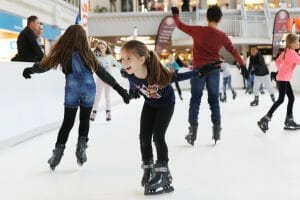 This event is usually held on the first Sunday of December every year and its primary purpose is the promotion of the ice skating sport in a fun way and showing that it is a safe environment for everyone – beginners, amateurs, professionals, or retired professional athletes – by creating a memorable experience for the whole family and sharing the passion for the sport, especially the magical feeling of gliding that is so unique to ice skating.
In order to reach that, the participating organizations chose charities to work with and host a free day of ice skating for children from groups of the population that would usually not have the opportunity to do so. Each country's National Skating Unions/ Federations/ Associations will participate with trainers, athletes, and assistants to help the children on the ice.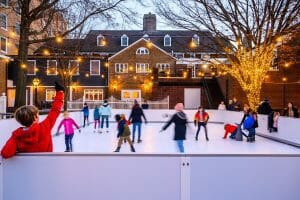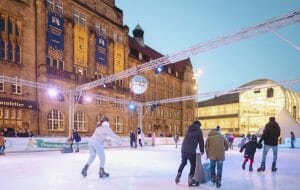 "It's an amazing opportunity to share the joy of skating across several continents where we operate" said Viktor Meier, CEO of Glice. The organization will have rinks operating in Hong Kong, Mexico, and all over Europe.
To register your rink for World Skating Day, visit ISU World Ice Skating Day's sign up page.
See you on the ice!