Glice syntetisk is levererar skridskoåkning var som helst, till vilket klimat, när som helst!

Glice är världsledande på syntetisk is av högsta kvalitet.
Glice Nollenergi-rink fungerar utan el eller vatten.
Glice Eco-Rink – ser ut som is, känns som is men är inte is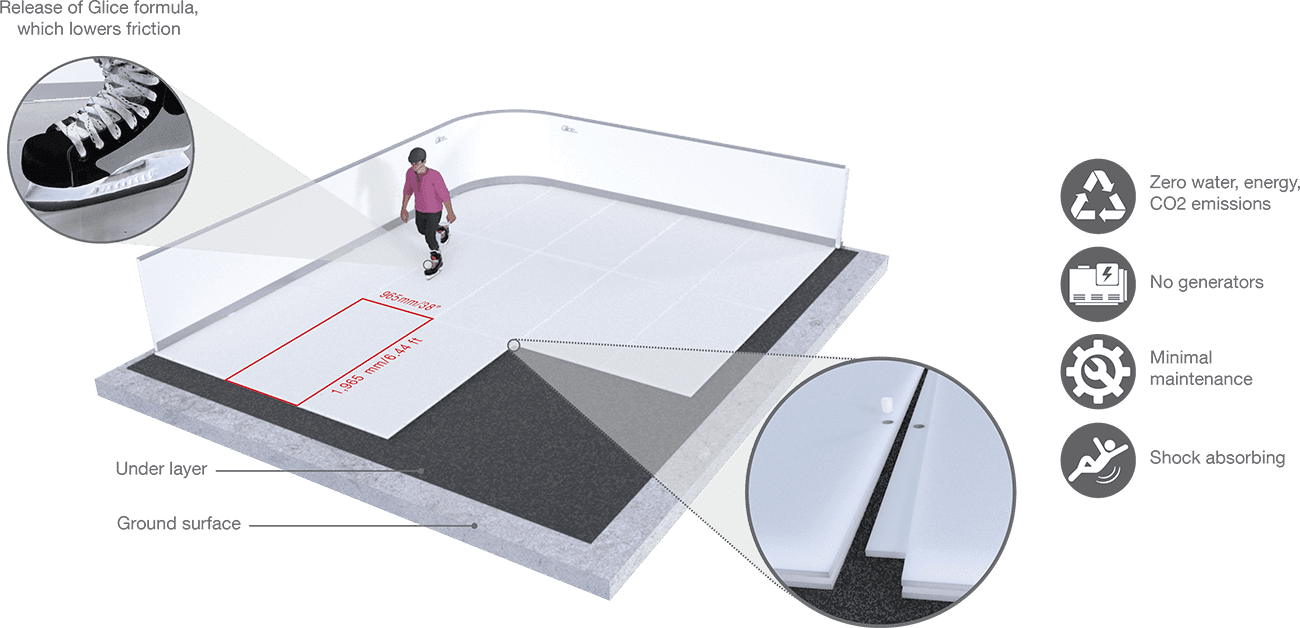 Glice syntetiska isrinkar runt om i världen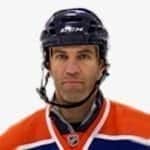 Glice är det närmaste riktig is som jag har sett, därför valde jag Glice.
Chris Joseph, NHL-spelare i 14 år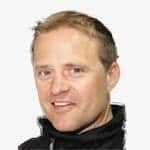 Träning på Glice kommer ge dig försprång med hästlängder.
Cliff Ronning, NHL-spelare i 19 år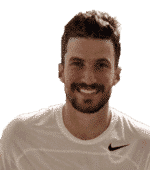 Det är kul att köra på Glice!
Roman Josi, Kapten NHL Nashville Predators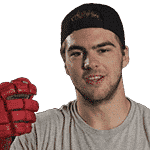 Glice is a great tool to be on and work on my skills
Nico Hischier, NHL Spelare
Fördelar med Glice Eco Skating Rinkar
Mer än 2 000 installationer i över 85 länder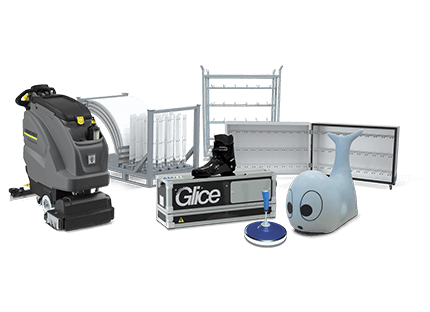 Nyckelfärdiga lösningar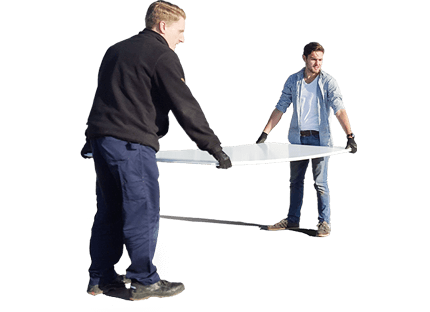 Snabba att montera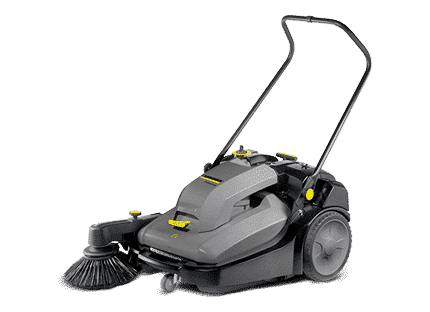 Enkla att underhålla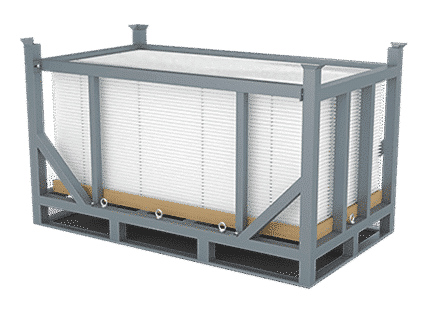 Smidiga att förvara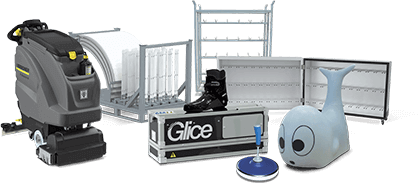 Nyckelfärdiga lösningar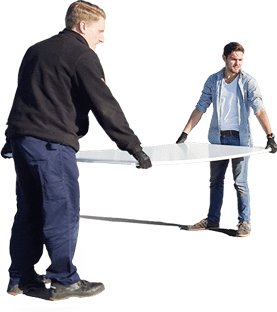 Snabba att montera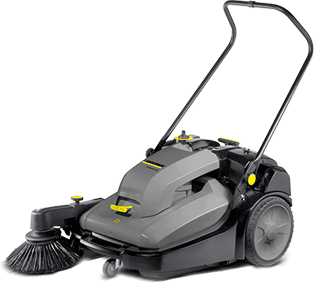 Enkla att underhålla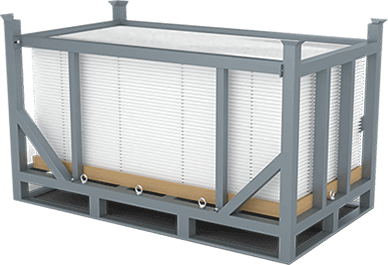 Smidiga att förvara
Ett dedikerat team vart du än befinner dig
Drivna av passion för issport och hållbarhet, strävar vårt team mot fulländning. Din framgång är vår framgång!


Kompletta affärslösningar


Rinkanpassning


Glice Rink Manager Certification


Utöver att leverera hållbar skridskoåkning kompenserar vi våra koldioxidutsläpp i hela företaget. Med hjälp av Plant-for-the-Planet, planterar vi ett träd för varje Glice-panel.

Glice syntetiska isrinkar i internationell press
Tack vare det stora språnget i syntetisk isrinkteknik och den oöverträffade tillväxten av Glice-konstgjorda isbanor runt om i världen, har Glice plastisbanor varit i internationella medier över hela världen.
LÄS FLER ARTIKLAR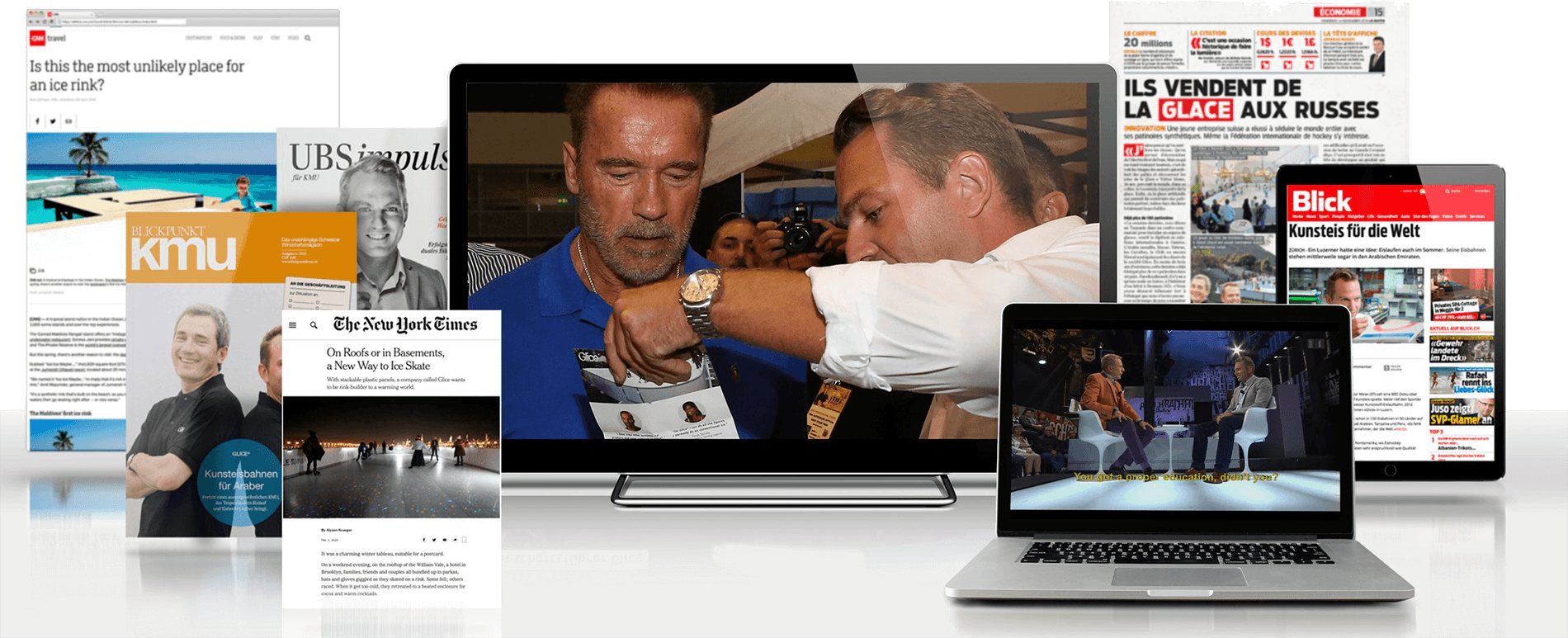 Glice Nyheter om syntetiska isrinkar
Leverantör av världens största miljövänliga rink
Varför Glice syntetiska is?
Glice är plastisen proffs och experter föredrar, eftersom den levererar den mest realistiska skridskoupplevelsen, personlig service och ett supportnät som spänner över hela världen. Experter föredrar vårt not och fjäder-system (spånt) framför laxsjärt och pussel. LÄS MER
Vad är en Glice konstgjord isrink?
En Glice Rink är en anpassad högkvalitativ konstgjord isrink, bestående av syntetiska ispaneler även kända som plastis, med ett komplett utbud av noggrant utvalda och anpassade kvalitetstillbehör som sarger, skridskor, skridskoslipmaskin och curlingstenar. LÄS MER

Glice syntetiska ishallar
Glice ​​is används som kommersiella och hemmaisbanor. Glice är populärt som bakgårdsrinkar eller källarisar, som även kallas Glice skottramp. Du kan antingen köpa en syntetisk isrink eller hyra en (inte tillgänglig i alla länder). Vi erbjuder olika leasing- och finansieringsalternativ för din isrink. TA REDA PÅ MER
Vad är syntetisk is?
Syntetisk is, även kallad konstgjord is, plastis, eller polymer-is är ett material framtaget för att ersätta frusen is. Syntetisk is består av plastskivor eller syntetiska ispaneler som är sammanfogade med antingen spånt eller pusselsystem. Tillverkningsmetoderna är olika och det är även kvaliteten. LÄR DIG MER
Få en gratis köpguide
Det finns många fabrikat av syntetis? Vill du se till att du gör rätt val? Det är viktigt att du förstår vad du ska leta efter när du köper en syntetisk isrink. Ladda ner din gratis e-bok nu!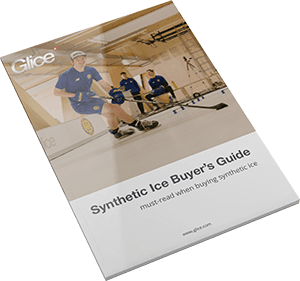 We will send you the Free Synthetic ice buyer's guide by Email.
Prova någon av våra rinkar!
Prata med oss ​​och vi kommer att bjuda in dig till närmaste Glice-rink, så att du själv kan se varför vi är den ledande tillverkaren av syntetisk is och varför både proffs-idrottare och entusiastiska fritidsskridskoåkare litar på Glice artificiella isteknik! Vi ser fram emot att höra från dig! KONTAKTA OSS OCH PROVA GLICE!
Syntetisk is, pris och kostnad
Priset på plastis varierar beroende på kvalitet. Det är dock viktigt att göra skillnad mellan kostnad och pris. Pris är vad du betalar för en syntetis, medan kostnaden är hur mycket den syntetiska isbanan kostar under sin livstid. Kostnad på grund av mer plastspån, frekventare slipning samt minskade inkomster om dina kunder inte gillar den lägre kvaliteten. TA REDA PÅ MER
Recensioner av syntetisk is
Det rekommenderas starkt att du gör en grundlig granskning av de olika syntetisprodukterna på marknaden innan du fattar beslut om någon plastis. I bedömningsprocessen måste man analysera syntetisens glid, hur mycket spån och flingor den syntetiska isytan producerar, liksom hur ofta du måste slipa skridskorna. KONTAKTA OSS
Glice-isrinkar till salu
Hos Glice har vi syntetisk is till salu, men vi har också syntetisk is att hyra. Syntetisk isuthyrning är allt vanligare, speciellt till event. Hos Glice är det lätt att köpa syntetisk is. Begagnad konstgjord is att köpa. Du kan till och med köpa en begagnad syntetisk is eller en begagnad konstgjord isbana från vår utökade hyrflotta. SYNTETISK IS TILL SALU NU
Syntetisk is, inomhus eller utomhus?
Glice konstgjorda isrinkar kan användas både inomhus och utomhus. Glice mobila syntetiska isrinkar är enkelt flyttbara och lätta att installera. De flyttbara syntetiska isrinkarna från Glice packas på pallar med 25-30 plastispaneler för köp eller uthyrning. Om du planerar att köpa syntetisk is, tveka inte att KONTAKTA OSS