Many people associate the warmer months with happiness and joy as these, most of the time, are accompanied by us going on holidays, going to the beach, spending the day relaxing in the garden or doing any other outdoor activity that we enjoy. However, the arrival of warmer days is not always welcomed by everyone… especially winter sports lovers suffer a lot when they see their beloved season coming to an end. While some people cannot wait for the sun to come out, our winter sports enthusiasts would love to do anything in their power to continue practicing their sport, let it be ice hockey, figure skating, curling or any other sport that requires weather that does not make the ice melt. 
The indoor ice rink arena in Ludwigsburg, a city in the south of Germany, has been facing the same problem for many years. The regular ice skating season in Ludwigsburg lasts from October to March. For the remainder of the year, the ice is melted as it would be too costly to operate the ice rink during the summer months due to extremely high energy costs. The arena has occasionally been rented out throughout the summer to external parties, but the number of rentals has decreased noticeably over the years, leading to the point where the operator had to come up with something different in the arena during these warmer months. 
After a lot of brainstorming, he came up with what seems to be the simplest of solutions; why not continue offering an ice rink throughout the summer? As the arena is already explicitly designed for ice skating, the only thing missing would be the ice. Facilities such as toilets, changing rooms, a shop, ice skates, and even a cafeteria are already present in Ludwigsburg's indoor rink. So, how can people continue ice skating without ice during summer?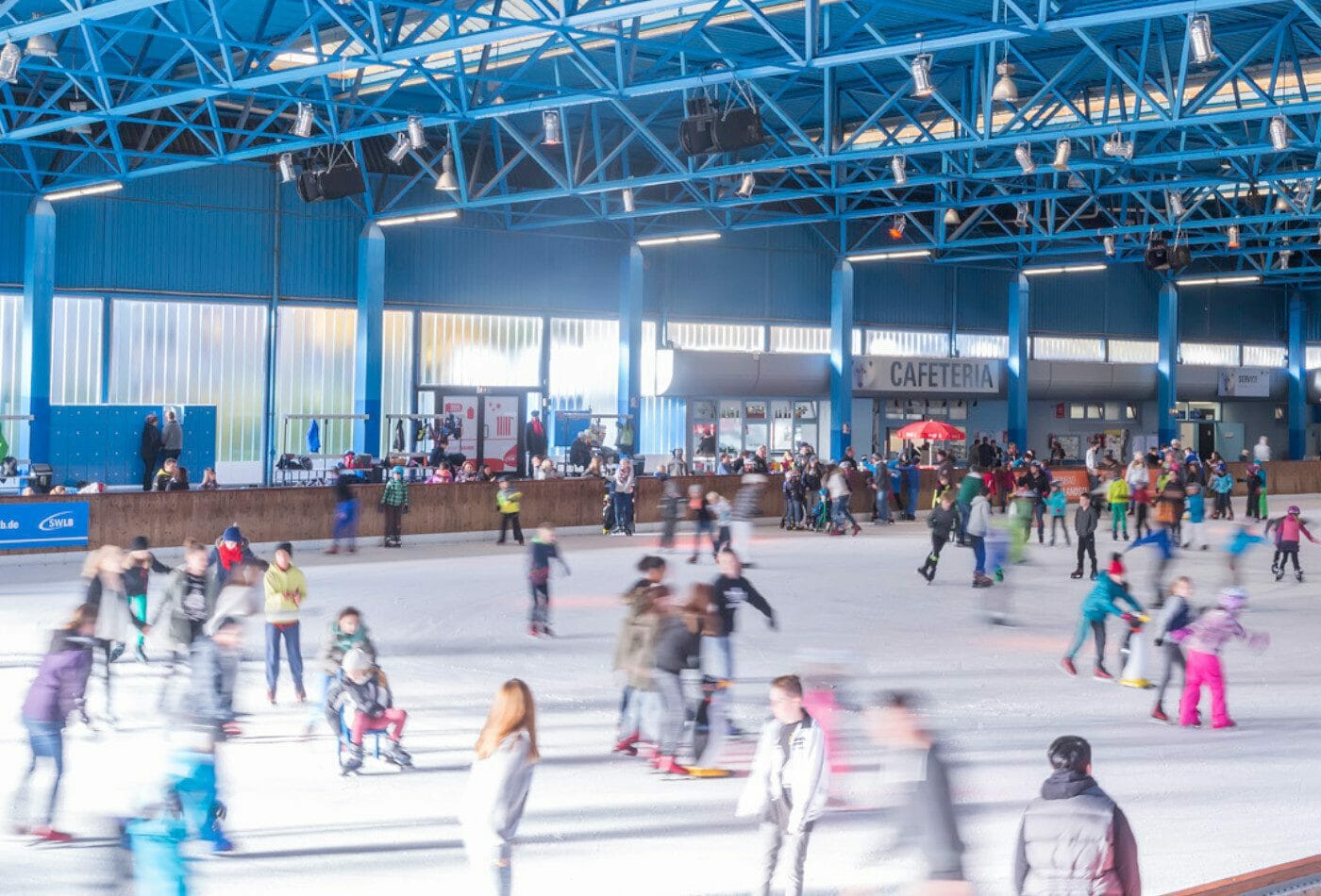 © SWLB
This is where Glice steps in. With the synthetic ice panels that do not require any water or electricity for the installation as well as the use of the facility, Glice gave this arena the solution to their struggle; ice skating is now a permanent attraction in Germany's largest indoor ice rink in Ludwigsburg. With an ice rink with a surface of almost 975m², Ludwigsburg's inhabitants will definitely have something they love to enjoy throughout the entire year. 
However, the arena is still planning on having a clear separation between its summer and winter operations as the masses are still expected to come in winter. During the summer, the arena will remain open to the general public. Still, it will have a big focus on training sessions, either for individuals or clubs. People can book their hours on the synthetic ice rink online and enjoy their training on the rink without any problems. It is also worth mentioning that Ludwigsburg's indoor skating rink also has its own hockey team that trains there outside of the opening hours. 
© SWLB
As this type of summer ice rink is a unique experience in the region, the operator of Ludwigsburg's arena has high expectations regarding the customer's feedback. And while conventional ice melts away, Ludwigsburg's new waterless synthetic ice will stay and work the summer shift while waiting for its beloved winter season. 
But what made the rink manager from Ludwigsburg choose Glice for this project? One major point in favor was that Glice is a global as well as a local company. Global because the Swiss synthetic ice rink producer operates in over 85 countries all over the world while also having local representatives in almost as many countries to assist with the installation of the rinks.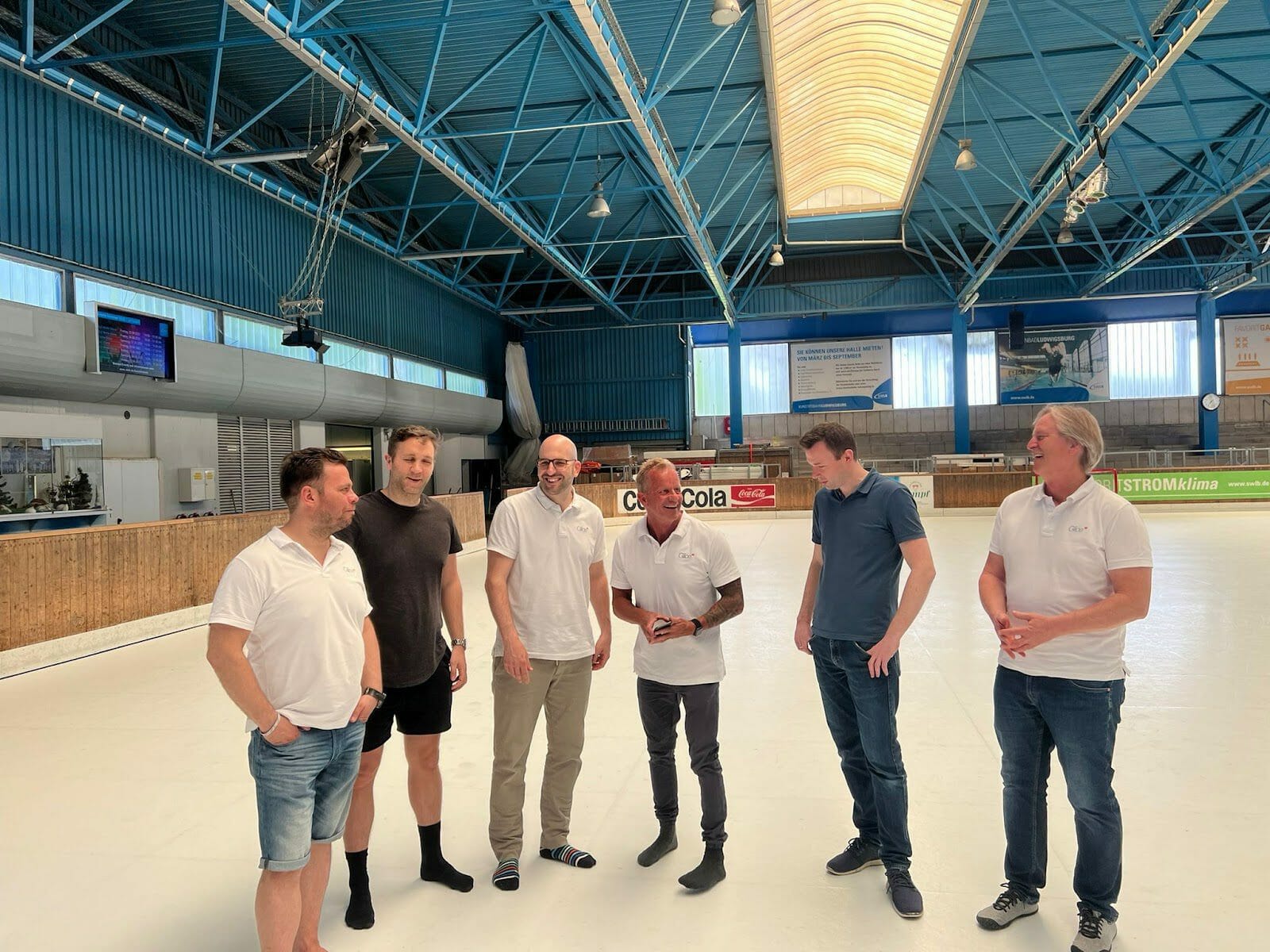 Furthermore, the technology of Glice is very convenient as it looks and feels like ice and also allows owners to save money since the rinks do not require any use of electricity or water. This means that the operating skating arena is able to cut down on costs as well as time while offering an all-season service that does not rely on the existing weather conditions.
The arena will be saving 46,800 kWh per month, and with that, 17,381.52€ (US$ 17,618.78) on electricity thanks to the Glice rink. These figures are obtained through a formula that says that every day, about 1.6-kilowatt hours are used per square meter to keep an ice rink in operation. In this case, 1.560 kWh would have to be used daily for this 975m² ice rink. And if you multiply this number by the number of days that a month has on average, you get the number of kWh that this ice rink can save per month.
For the rink users, Glice also brings many pros as it is not necessary for them to take breaks during practice for waiting for the ice resurfacer to recondition the ice, and they can practice whatever they want on the rink, from ice hockey to figure skating all year long. 
The only condition that needs to be met for installing a Glice synthetic ice rink is to have a flat and even surface. This is where the panels are being put in place and assembled with a connection system known as the tongue and groove system, as well as a smart lock system that prevents the individual panels from moving or lifting. This mechanism makes it possible to glide smoothly and also does not allow dirt to fall between the panels since they are tightly connected to each other.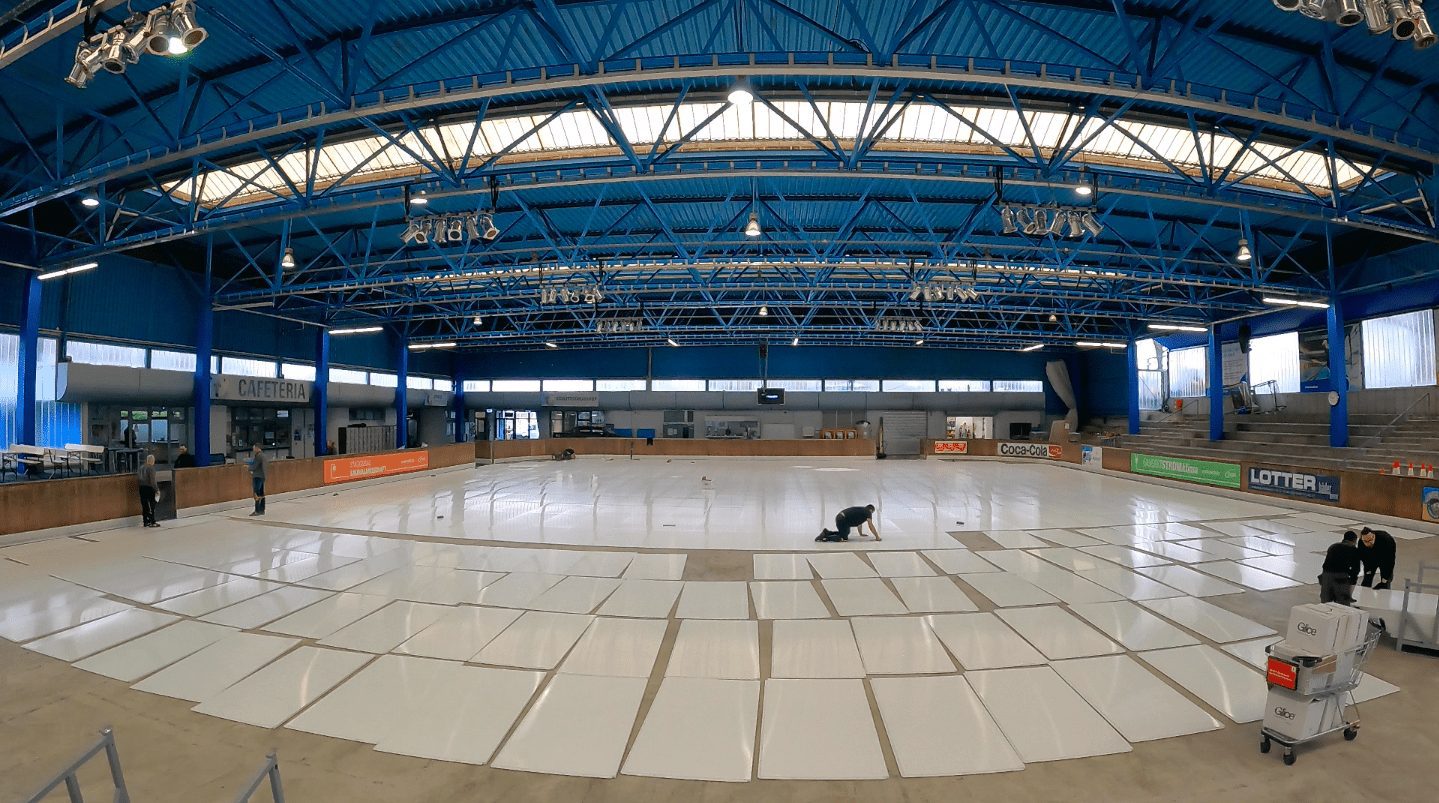 Regarding the maintenance of these rinks, it is necessary to vacuum them daily and mop or condition them occasionally. It is not required to powerwash them more than once or twice a year. This proves that opting for a synthetic ice rink from Glice does help Ludwigsburg's indoor skating arena to save time and recourses during the less busy summer months as, compared to the natural ice, the arena only needs around 15% of the workforce for cleaning. Another essential aspect to keep in mind is that the blades of the ice skates need to be sharpened regularly as that way, the synthetic ice does not get damaged easily.  
So, next time you spend a hot summer day in Ludwigsburg without knowing what to do, do not think twice about it; grab your ice skates and check out Germany's most significant indoor eco ice rink with your own eyes. 
It probably goes without saying be make sure to book your time on the ice in advance; this can be done on the webpage. The rink replacement was covered by many news agencies nationwide, making it quite the hot topic, being the first indoor skating arena offering an alternative skating surface all year round. Some news agencies that covered this project were, for example, the Stuttgarter Zeitung, Ludwigsburg24, and RegioTV. For using the eco ice rink, renting the whole Glice surface costs 120 EUR for 90 minutes and adults can purchase a leisure entrance ticket for 4,50€ and 3.50 EUR for children.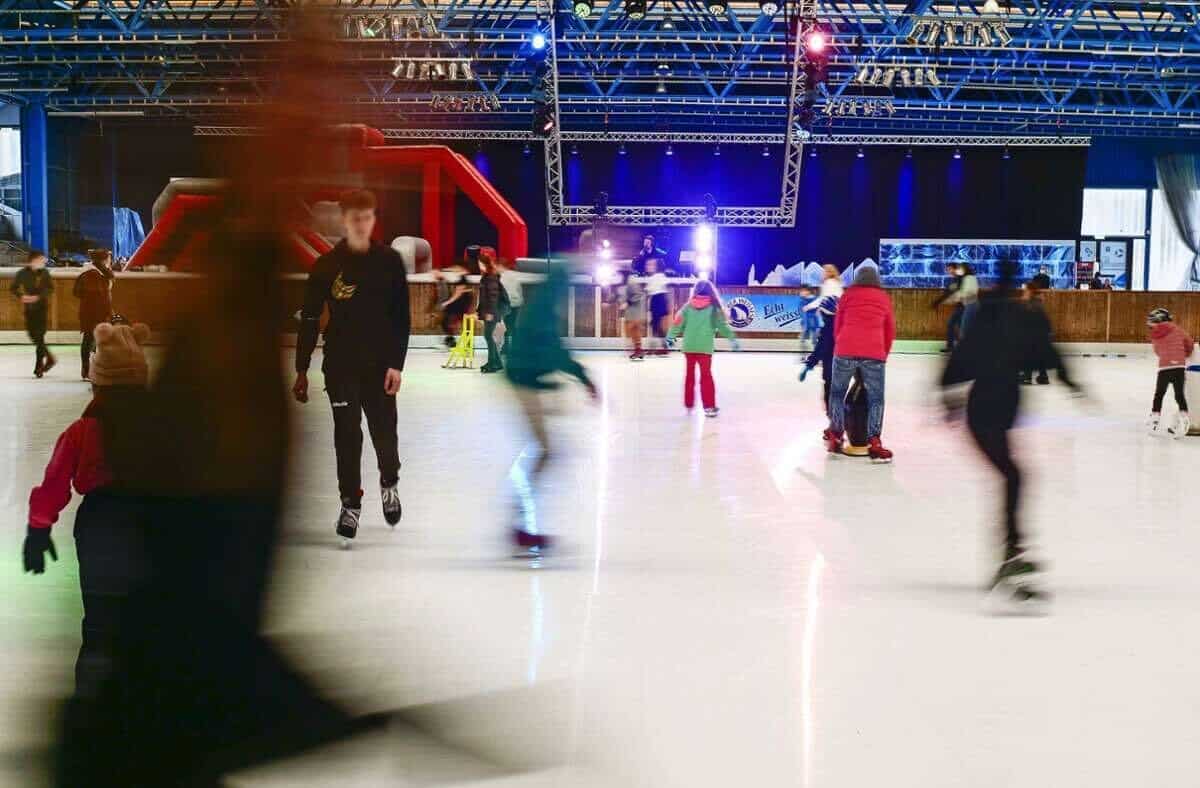 © Simon Granville