Glice's synthetic ice technology is very adaptable to any circumstance – you want to set up an ice rink in your kitchen? Glice got you covered. Do you want to install your rink in a shopping mall? Glice has your back. No matter the place, Glice panels can be put together as long as there is an even surface.
But have you ever thought about the endless possibilities of turning your ice skating passion into a business? Check out these business ideas for synthetic ice rinks.
1. Set up a rink on a rooftop
What do you see many people doing when you go to a fun event or attraction? Probably taking pictures or videos. How likely are they to land on social media platforms like Instagram? Very likely. Now, what does that have to do with creating an ice rink into a business idea?
Well, offering an attraction that is fun and considered to be Instagram "worthy" will attract many people. It makes the experience more desirable for those who see it on the internet. Installing an ice rink on a rooftop can definitely be seen as one of those places. The William Vale Hotel in New York City is an excellent example of this. The hotel took advantage of the fact that they had unused space on their rooftop and turned it into a fun and memorable attraction.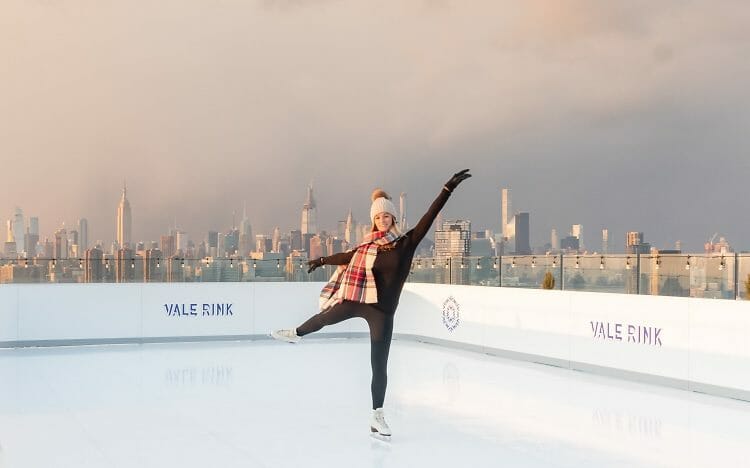 2. Turn a fair into something even more fun.
Every year many municipalities set up fairs for different occasions, especially during Christmas. What are the first things that come to your mind when you think of Christmas fairs or Christmas markets? Mulled wine… food… and obviously ice skating.
The Crystal Springs Resort, close to New York City, sets a great example for that. Their festive Glice rink attracts many visitors and gives them a lovely experience. Read more about this project here.
So, time to take your customers' ice skating experience to another level by installing an environmentally friendly ice rink that will also be kinder to your wallet. Glice proudly plants one tree for every panel they produce, and if you want to learn more about our Skate for the Planet initiative, head here.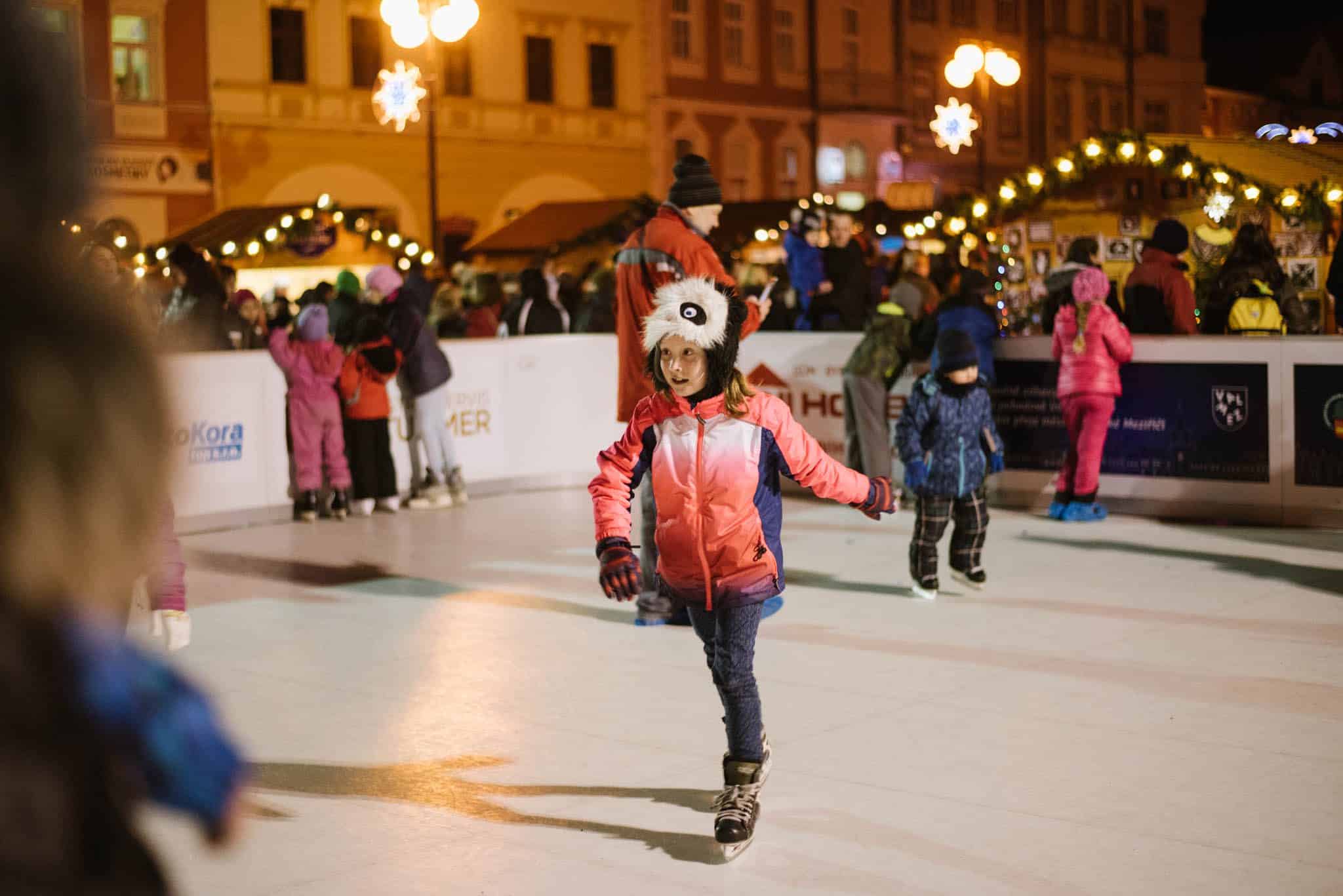 3. Beyond shopping with Glice
Keeping up with the competition when owning a shopping center must be a challenging task as there are only as many things you can offer in a mall – the typical are shops, restaurants, possibly a cinema, bowling alleys, or even arcade games. But these services are not the only ones that you can offer!
It is time to think a little bit outside the box and incorporate customer-attracting services into your business, especially those that help you stand out from the crowd. A Glice rink is a perfect choice for that. Yes, malls have to fight with certain space or even financial limitations when it comes to ice rinks, but that is when Glice comes to play.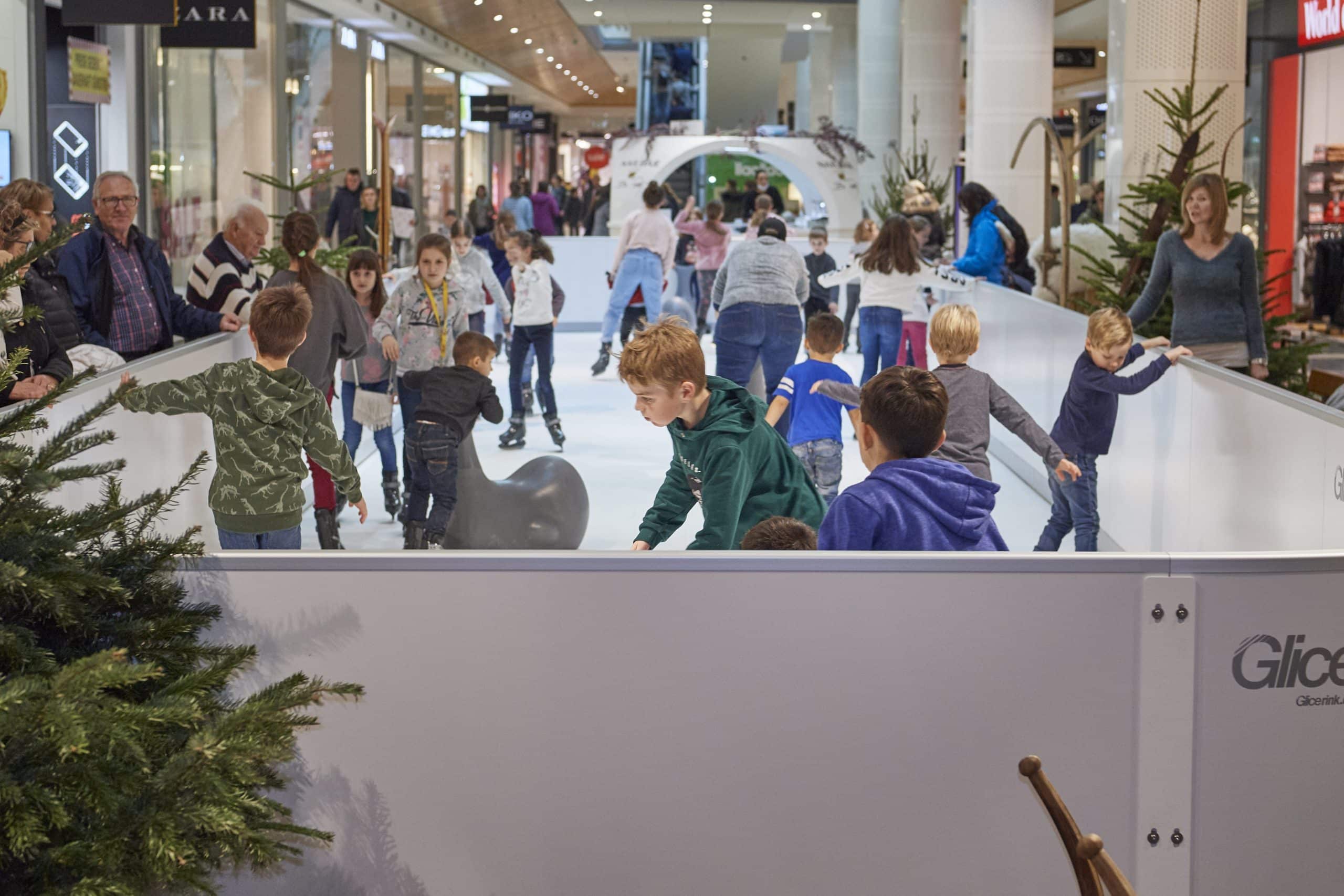 The Emmen Center in Switzerland is an excellent example of how the reusable Glice panels are ideally suited for a mall. They are easy to install and set apart when being stored away. Shopping center owners can also save on electricity and high maintenance costs. Find out more about the benefits of Glice for a mall here.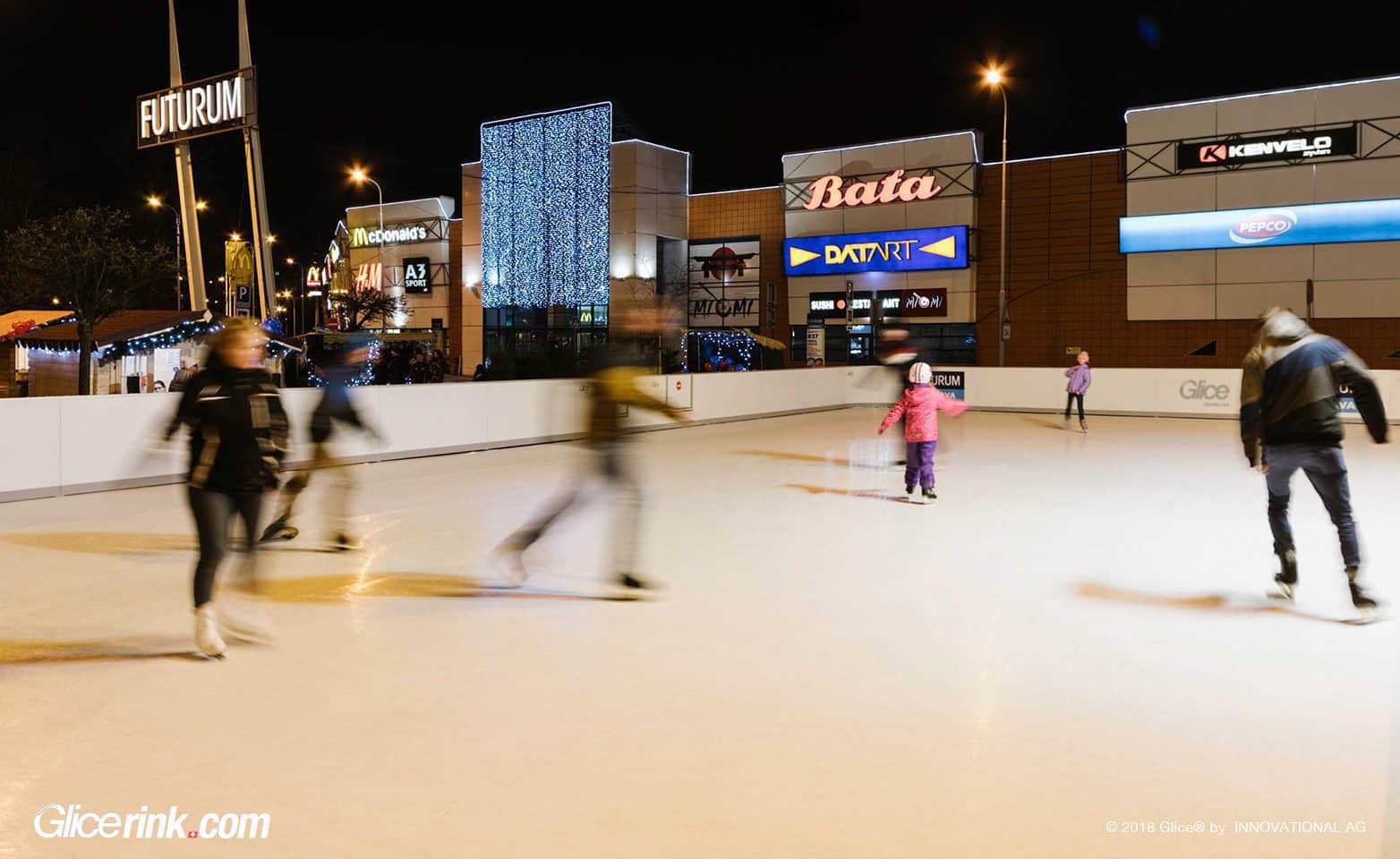 So, you have now learned how to turn your synthetic ice rink into a business, but what about learning how to save money with a synthetic ice rink? Check out this blog post to find out how Glice helps keep your wallet safe, as the company brings many more advantages.